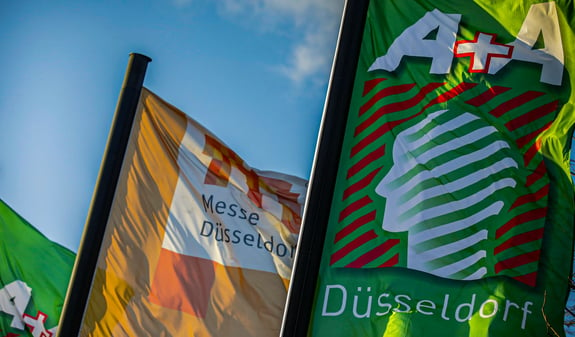 A+A 2023
We are excited to be exhibiting at A+A 2023 in Dusseldorf, the world's leading trade fair for health and safety at work.
24-27 OCTOBER 2023
DUSSELDORF, GERMANY
HALL 1 / E02
WE CAN'T WAIT TO SEE YOU THERE
With over 80 square meters of floor space, A+A 2023 will be our biggest stand to date.
This year we will showcase our world-leading industrial head protection and height safety PPE range.
OVER 25,000 TRADE VISITORS
With over 1,200 exhibitors from 56 nations, whether you are looking for innovations and solutions, A+A is the No. 1 event for the international industry of Safety, Security and Health at Work.
No other trade fair attracts as many trade visitors intent on researching potential investments.
WE KNOW TECHNOLOGY DRIVES SAFETY
At ZERO®, we recognize the need for change to improve the safety of those who carry out work in challenging environments. That's why we will be showcasing the latest in industrial head protection.
BOOK A MEETING WITH US
Secure a meeting with one of our team over the four days. Select a preferred date and time with one of our team at the event and they will respond directly with a meeting request.
CAN WE HELP YOU WITH SOMETHING?
We're committed to providing the best customer service, and each team member is fully trained in height safety so we can help you with any questions you have about any of our products.