INNOVATION
FOR A BETTER FUTURE
At ZERO®, we know you and your team do your best work when your gear is as good as you are.

Find out more about our exhibition at the
A+A International Trade Fair and Congress
in Düsseldorf Germany
OUR RANGE
We know what it takes to work at heights, to minimise the impact of falls and enable our customers to do their best work. ZERO® products are the outcome of 25 years experience in height safety and fall protection.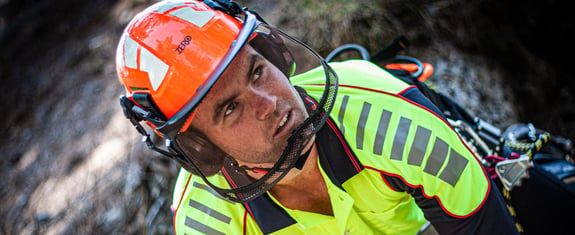 WE'RE MAKING SAFETY INSTINCTIVE
At ZERO®, We know user acceptance of PPE starts with providing solutions that people want to wear. That's why we stay at the forefront of technology-driven safety solutions. That's why we provide innovative safety solutions to stay protected in the most challenging environments.
SUPERIOR COMFORT
At ZERO®, we know you and your team do your best work when your gear is as good as you are.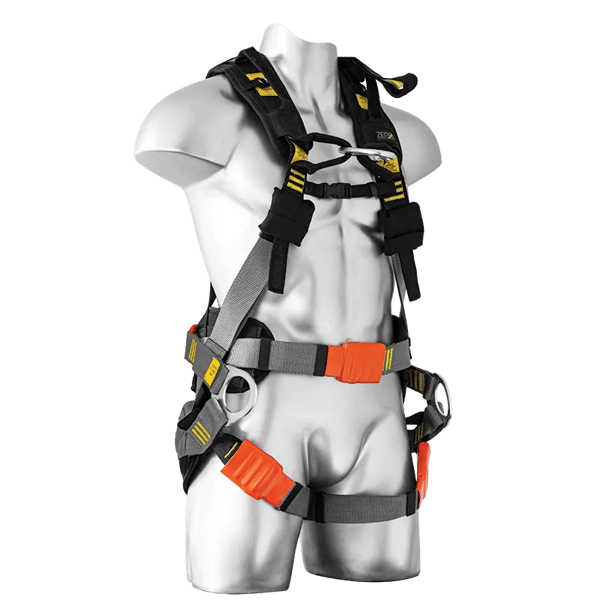 HAVE YOU CHECKED YOUR HARNESS?
Find out what you need to know about inspecting your ZERO harness before use.
CHOOSING THE RIGHT TECHNIQUE
The best method of hazard control is eliminating the potential of a fall.
Rope access / Abseil
A rope access system commonly employs a working line and a safety line. The working line, on which the operator is suspended under tension during ascent and descent, is the primary means of access. Depending on the mass of the operator, the anchor is subject to a continual force of 1-2kN, which should be applied in a static manner.
Restraint technique
Control of a person's movement by use of a fall-arrest system, which entails connection to an anchorage using an adjustable or fixed lanyard or other adjustable component that can be adjusted for length as necessary to physically prevent the person from reaching a position where there is a risk of a free or limited free fall.
Work postioning
Work-positioning systems are considered to be higher than fall-arrest systems in the hierarchy of control, because the risks of a fall, with its uncertain consequences, are avoided, as the worker is already partially or completely hanging in suspension.
Fall arrest
A fall arrest system's purpose is to arrest a fall. It is an assembly of interconnected components comprising a harness connected to an anchorage point or to an anchorage system either directly or by means of a lanyard or by pole straps.