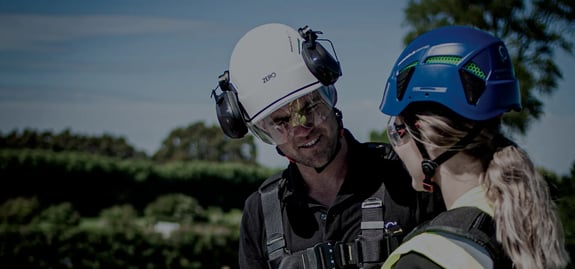 OUR STORY
Our story starts with our vision. In short, it is to make safety an instinctive culture.
We want everyone working in challenging environments to engage with PPE as instinctively as using a car seat belt.
OUR PURPOSE
Our purpose is driven by our vision and that is to provide innovative safety solutions to stay protected in challenging environments.
We know user acceptance of PPE starts with providing solutions that people want to wear. That's why we stay at the forefront of technology-driven safety solutions.
100% NEW ZEALAND OWNED
ZERO® Height Safety is 100% New Zealand owned & operated. Celebrating 24 years of market leadership in fall protection solutions.
WE KNOW TECHNOLOGY DRIVES SAFETY
At ZERO®, we recognize the need for change to improve the safety of those who carry out work in challenging environments. Our equipment is the result of extensive global research, innovation and design.
MIHI
Noho mai rā Aotearoa,
moana waipiata,
maunga kākāriki.
Mai i ngā wai kaukau o ngā tūpuna,
ki ngā puke kawe i ngā reo o te tini,
i puta ai te kī mōu.
Tū ana he maunga,
takoto ana he raorao,
heke ana he awaawa.
Ko ō wahapū te ataahua,
ō tāhuna te mahora,
te taiao e whītiki nei i a koe he taonga tuku iho.
Aotearoa
who bestrides shimmering seas,
and verdant mountains.
From the bathing waters of our forebears,
and hills that echo with voices
that acclaim.
Your mountains stand lofty,
your valleys spread from them
and your streams run freely.
Your harbours are majestic,
your beaches widespread,
the environment that surrounds you is a legacy.
1999 - FIRST HARNESS

It all started with a range of European fall arrest harnesses! We began selling Protecta PPE from France.

2003 - DISTRIBUTOR OF PETZL

Our product range expanded as we became the New Zealand distributor of PETZL PPE.

2004 - OWN BRAND

We launched our own brand of European fall arrest PPE into the market.

Completed our first export order of own-brand PPE to Australia.

2007 - DISTRIBUTOR OF SKYLOTEC

Our product range expanded as we became the New Zealand distributor of Skylotech Fall Arrest PPE.

2011 - ZERO BRAND LAUNCH

The ZERO® brand of height safety PPE was launched in New Zealand.

Our product range expanded once again as we became the NZ distributor of CAMP Safety PPE.

2012 - HELMET AWARENSS

We began raising awareness and educating the construction industry about the importance of head protection and promoting the need for improved safety helmets for better head protection to WorkSafe.

2017 - DISTRIBUTION TO UK & EUROPE

ZERO® began distribution in the UK. Started collaboration with Koroyd to incorporate additional energy absorption into helmets. Showcased ZERO® at our first European trade exhibition; A+A Düsseldorf.

2019 - GROWTH IN EUROPE

Opened a Sales Office in Zurich, Switzerland to service Europe.

First major stand at A+A in Düsseldorf showcasing ZERO® helmets incorporating Koroyd.

2021 - USA & ITALY

Started export of ZERO® to USA.

ZERO® EU Srl company established in Italy for the European market.

2022 - EXPANSION IN AUSTRALIA

Established 3PL Warehousing & Dispatch QLD, Australia to reduce transit times and costs.

First container load of PPE landed in Australia.
OUR PARTNERS
Vertical Horizonz New Zealand (VHNZ) have over 20 years of experience in providing NZQA accredited safety training. VHNZ was registered as a Private Training Establishment (PTE) with NZQA in 1998 and have been a Category 1 provider following NZQA EER audits in 2013, 2017 and 2021. Across VHNZ, there is a profound dedication to developing world class safety training that is engaging, meaningful and successful.

Koroyd is dedicated to creating better products: products with advanced breathability and cooling, ultralight feel and exceptional styling, but first and foremost, products that protect you better. Koroyd's better protection may reduce the risk of suffering a life-affecting injury.
koroyd.com

twICEme is a Swedish technology aiming to make people safer by making equipment smart. By giving users the tools to take the correct actions, faster, twICEme hopes to create a global standard for smart safety in sports and work environments. twICEme was established in 2017, based on an idea from ex-militaries. It has since been developed in close collaboration with professional rescue teams.
www.twiceme.com
SAFETY, GUARANTEED.
All of our products are manufactured in ISO-9001 accredited factories, are marked with CE compliance and conform to all relevant AS/NZS and EN safety codes.
Our production ensures you perfect quality through strict inspection and testing during manufacturing and sales processes.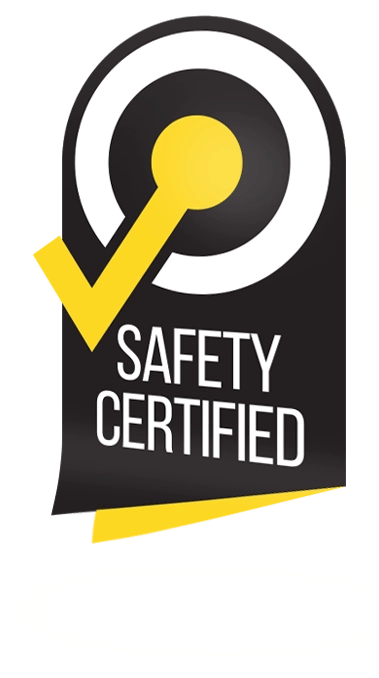 CAN WE HELP YOU WITH SOMETHING?
We're committed to providing the best customer service, and each team member is fully trained in height safety so we can help you with any questions you have about any of our products.