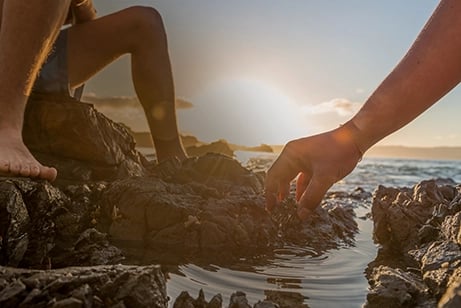 OUR ENVIRONMENT
We are passionate about protecting people.
That passion extends to protecting our environment.
ENVIRONMENTAL & SUSTAINABILITY POLICY
At ZERO Height Safety (NZ/AU) Limited, we are committed to minimizing our environmental impact and promoting sustainable practices throughout our operations. As a manufacturer and distributor of safety equipment, including safety harnesses, lanyards, industrial helmets, work positioning devices, self-retracting lifelines, temporary anchor points, ropes and ropelines, connection devices, ladders, confined space, and rescue equipment, we recognize the importance of integrating environmental considerations into our business practices. Our environmental policy outlines our commitment to environmental stewardship and sets the framework for achieving our environmental goals.
Compliance with Environmental Laws and Regulations
We will comply with all applicable environmental laws, regulations, and other requirements relevant to our operations. We will strive to exceed these requirements whenever possible and continuously improve our environmental performance.
Product Design and Lifecycle Management
We will integrate environmental considerations into our product design and development processes. Our products will be designed to have the longest service life possible by international manufacturing standards regulation. We will also consider the environmental impacts associated with product packaging and strive to minimize waste throughout the product lifecycle.
Supply Chain Management
We will work collaboratively with our suppliers to promote environmentally responsible practices. This includes encouraging suppliers to adopt sustainable manufacturing processes, reduce their environmental footprint, and comply with applicable environmental regulations. We will prioritize suppliers who share our commitment to environmental stewardship.
Employee Engagement and Training
We will promote environmental awareness among our employees through training programs and engagement initiatives. We believe that every employee has a role to play in achieving our environmental objectives and will encourage their active participation in sustainable practices both within and outside the workplace.
Continuous Improvement
We are committed to monitoring and evaluating our environmental performance regularly. Through the use of performance indicators and targets, we will strive for continuous improvement in our environmental practices. We will review our environmental objectives and targets periodically, considering advancements in technology, scientific knowledge, and best practices.
Communication and Stakeholder Engagement
We will communicate openly and transparently with our stakeholders about our environmental performance, goals, and initiatives. We will engage with customers, employees, suppliers, regulatory authorities, and the wider community to foster dialogue, gather feedback, and promote environmental responsibility.

By adhering to this environmental policy, ZERO Height Safety (NZ/AU) Limited aims to be a leader in sustainable manufacturing and distribution practices within the safety equipment industry. We are committed to minimizing our environmental footprint, conserving resources, and protecting the environment for future generations.
ANTI-SLAVERY POLICY
At ZERO Height Safety, we are unwavering in our commitment to the principles of equality, human rights, and social justice. We vehemently oppose any form of slavery, human trafficking, or forced labour in all its manifestations. Our stance against these practices is steadfast and resolute. We firmly believe that every individual deserves to live a life free from exploitation, coercion, and oppression. We are dedicated to ensuring that our business operations, supply chains, and partnerships are entirely free from any connection to modern-day slavery.
We have a zero-tolerance policy towards slavery and human trafficking within our organisation and throughout our supply chain, as set out in the provisions related to slavery in the New Zealand Crimes Act 1961, which criminalises slavery under Section 98.
We are committed to transparency in our operations and supply chain. We evaluate our suppliers to ensure they adhere to ethical labour practices, disclosing relevant information to stakeholders as required.
By adhering to these principles and taking concrete actions, ZERO Height Safety stands firmly against slavery in all its forms and strives to create a world where every individual can enjoy freedom, dignity, and equal rights.
CAN WE HELP YOU WITH SOMETHING?
We're committed to providing the best customer service, and each team member is fully trained in height safety so we can help you with any questions you have about any of our products.