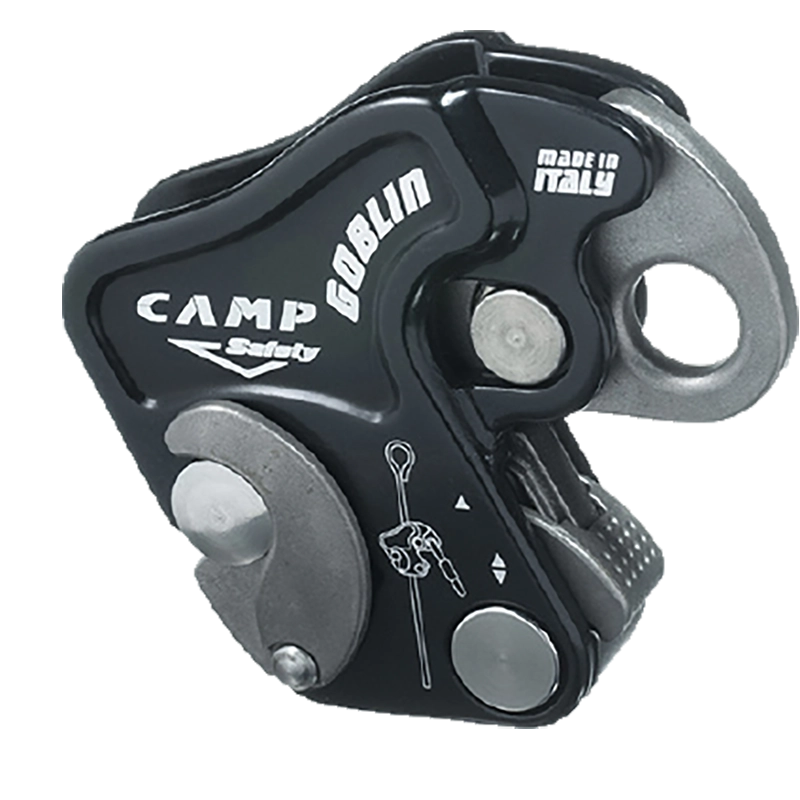 CAMP
Goblin
Rope fall arrester
SKU: 099909
Overview
The Goblin fall arrester is designed for workers who rely on fall arrest systems for work at heights. The innovative cam creates perfectly smooth action on the rope whether it is being used to ascend or descend the line.
Impact on the rope is reduced to the minimum due to the locking mechanism that lowers the fall arrest force by half, rather than pinching it aggressively with a toothed cam. Switching to ascension mode is accomplished with the push of a button on the back of the device.
EN 12841A B for use in rope access as a backup device for the safety line or as an ascender for the working line for workers up to 120 kg; it can also be used for rope access rescue up to 200 kg;
EN 353-2 for use as a fall arrester for workers up to 120 kg, with certified ropes;
ANSI Z359.1 for use as a fall arrester for workers up to 136 kg 300 lbs, certified with Lithium 11 mm rope with fixed end loops.
Product Detail
| Model | Size | Weight (g) | Dimensions | Material |
| --- | --- | --- | --- | --- |
| 099909 | 10-11mm Rope | Max 110g | 10-11mm Rope | |
NEED TO FIND OUT MORE ABOUT YOUR PPE TECHNICAL INFORMATION?
We have a dedicated product technical information and downloads section.