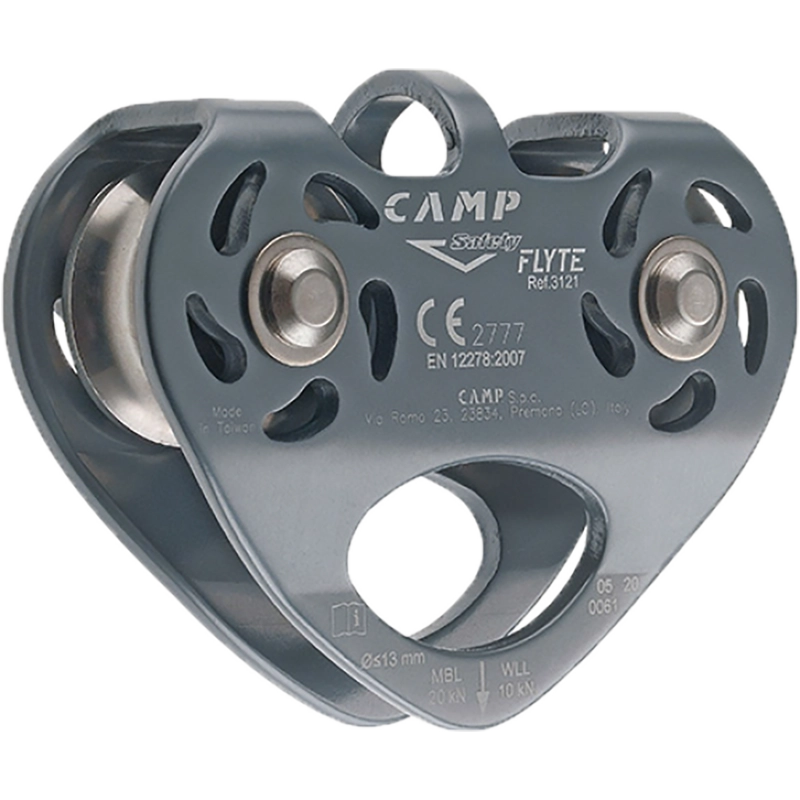 CAMP
Flyte
Pulley
SKU: 3121
Overview
A double pulley specifically designed for crossing cables and zip lines. Sealed ball bearings for low friction and high speed (max 20 m s). Accommodates ropes up to 13 mm and steel cables up to 12 mm in diameter.
13mm rope
12mm steel cable
EN 12278:2007 Mountaineering wquipment. Pulleys
Product Detail
Model
Size
Weight (g)
Dimensions
Material
3121

13mm rope

12mm steel cable

280g (per 1m)

Aluminium Alloy
NEED TO FIND OUT MORE ABOUT YOUR PPE TECHNICAL INFORMATION?
We have a dedicated product technical information and downloads section.