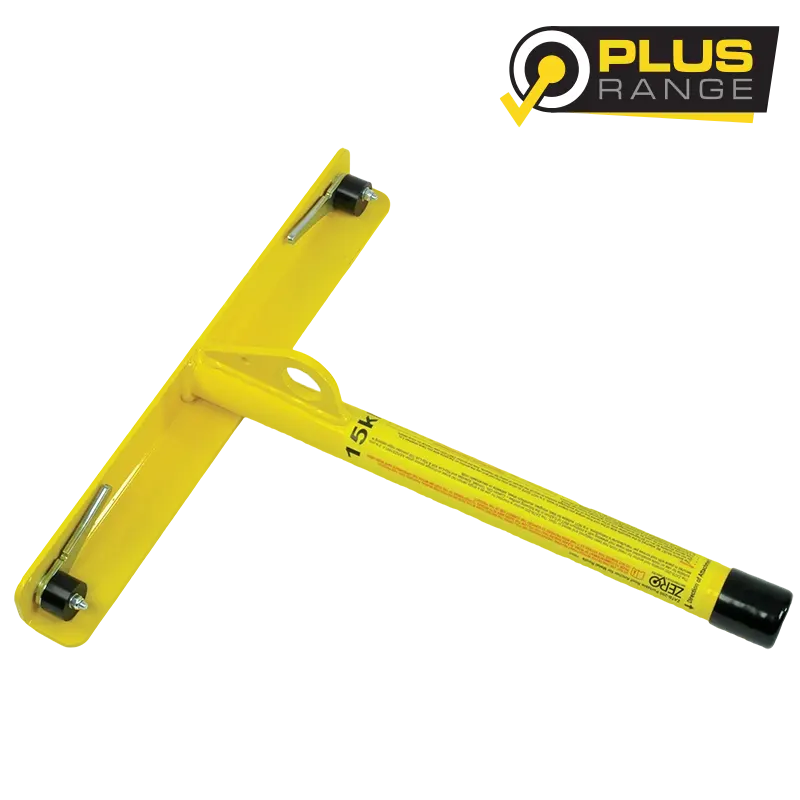 ZERO
Anchor-to-Go
Temporary sheet metal roof anchor
SKU: AAP000M
Overview
A Simple and effective primary anchor for access onto sheet metal roofs, the ZERO® Anchor-to-Go has interlocking cam clamps to secure the anchor to the edge of the roof sheeting (in the gutter line). This fast setup makes the Anchor-to-Go perfect for plumbers, painters, service technicians and installer that require short term roof access.
By attaching a rope line to the anchor with a snap hook or carabiner and placing it over the ridgeline, access can is made from the opposite side of the roof allowing secondary diversionary anchors to be installed.
AS/NZS 1891.4:3:2007 Anchorages, (a)Single point anchorages - Limited free fall-arrest, Restraint technique
Product Detail
| Model | Size | Weight (g) | Dimensions | Material |
| --- | --- | --- | --- | --- |
| AAP000M | Up to 10 Years | 3700g | 49 x 50cm | Powder coated steel |
NEED TO FIND OUT MORE ABOUT YOUR PPE TECHNICAL INFORMATION?
We have a dedicated product technical information and downloads section.