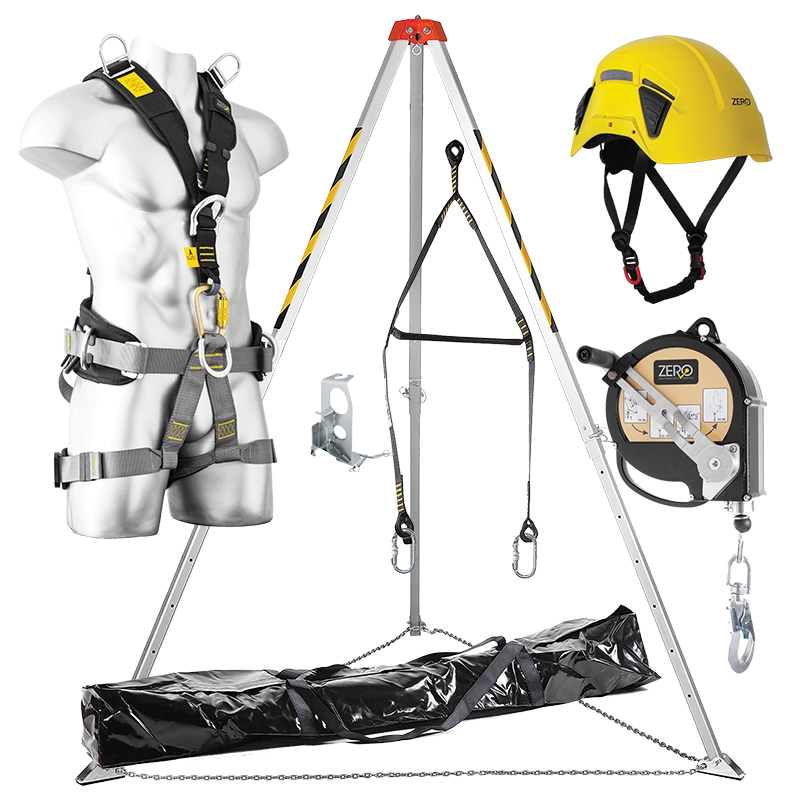 ZERO
Abyss Pro
98031508371 kit
SKU: CKAP105
Overview
The ZERO® Abyss Pro 98031508371 kit provides advanced comfort and safety for 98031508371 entry and rescue.
The Works Rescue Harness incorporates a padded waist belt with off-set side positioning D's, retrieval attachment points on the shoulders and a ventral point for rope access. The ZERO® BlockMaxR2 Retractable type 3 fall arrester rescue winch provides supports for raising and lowering with automatic breaking and the ZERO® Spreader bar provides safe recovery. The kit is completed with a ZERO® Pinnacle Exo helmet, Tripod mounting bracket and ZERO® Pod PVC tripod bag.
136kg (Max user weight in harness)
Product Detail
| Model | Size | Weight (g) | Dimensions | Material |
| --- | --- | --- | --- | --- |
| CKAP105 | Up to 10 Years | Up to 10 Years | Up to 10 Years | |
NEED TO FIND OUT MORE ABOUT YOUR PPE TECHNICAL INFORMATION?
We have a dedicated product technical information and downloads section.