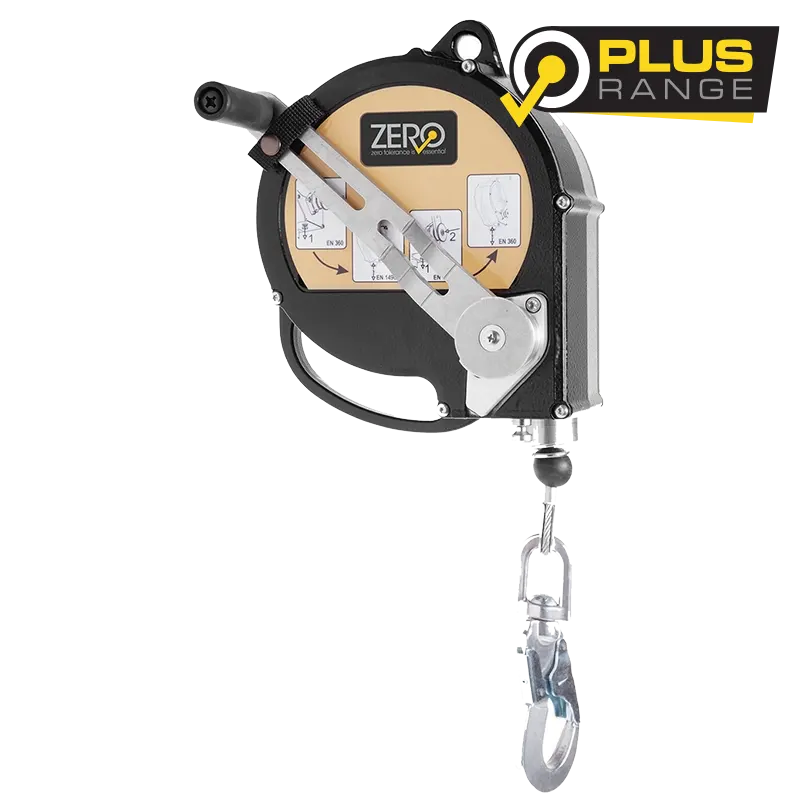 ZERO
BlockMaxR1
Retractable type 3 Self-locking fall arrester / rescue lifting device 15m
SKU: FBR1RC3/150
Overview
The BlockMaxR1 is a retractable type 3 fall arrest and rescue device equipped with a hand-operated winch with an automatic brake that prevents uncontrolled descent and the ability to recover in the case of an emergency.
Ideal for vertical arrangement or tripod for rescue capability, the BlockMaxR1 is housed with a durable metal casing and a 5mm steel rope that will self lock in less than 0.8m in the event of a fall. The SRL is completed with a self-locking snap hook for a fast and secure connection to the user.
EN 360:2002 Personal protective equipment against falls from a height. Retractable type fall arresters
AS/NZS 1891.3:2020 Fall-arrest devices
Product Detail
| Model | Size | Weight (g) | Dimensions | Material |
| --- | --- | --- | --- | --- |
| FBR1RC3/150 | 15m | 11.8kg | 300 x 230 x 175mm | Galvanised Cable |
NEED TO FIND OUT MORE ABOUT YOUR PPE TECHNICAL INFORMATION?
We have a dedicated product technical information and downloads section.