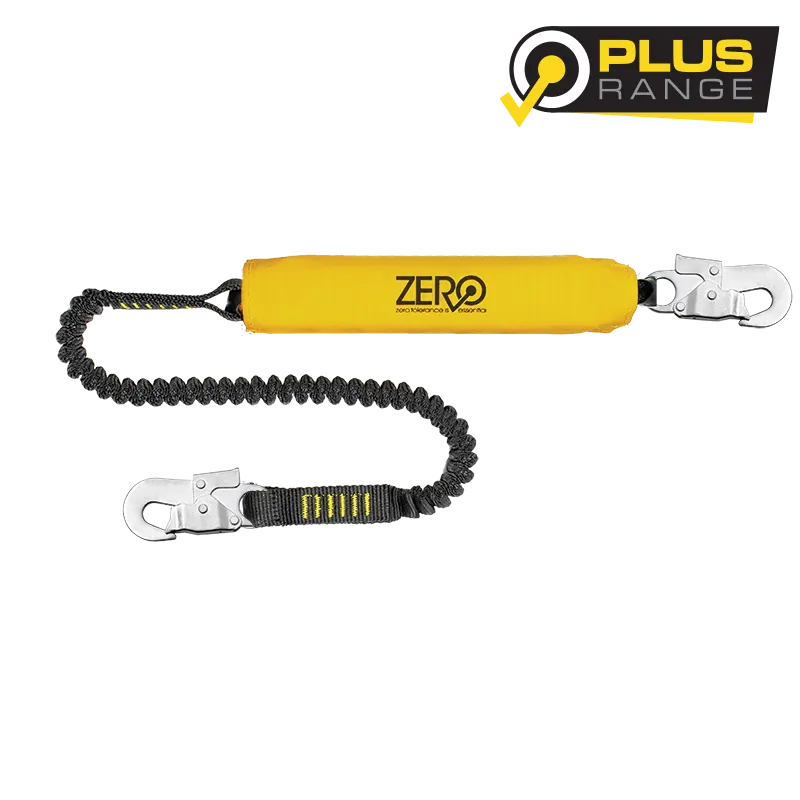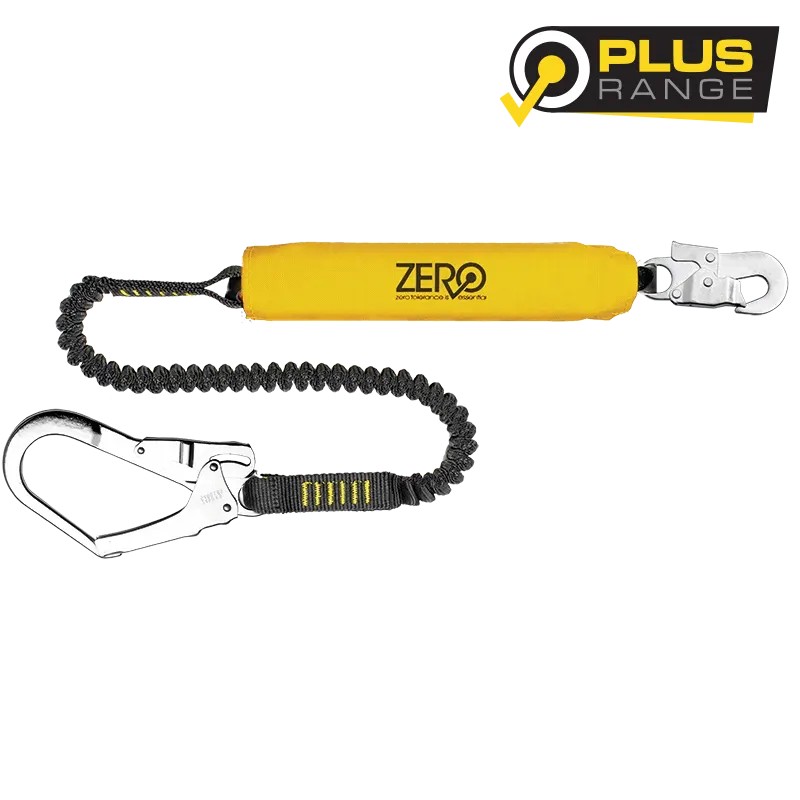 ZERO
Stretch
Single elasticated lanyard
SKU: LSZ0W3E(Snaphook)
LSZ0W5E(Scaffold hook)
Overview
Ideal for working from single anchorage points including elevated work platforms and continuous fall protection systems, the Stretch single elasticated lanyard integrates a high tensile steel snap hook for simple connection to the harness and a choice of either a snap hook or scaffold hook anchorage connection.
The ZERO® energy absorption system rapidly reduces energy in a fall and the heavy-duty cover protects the lanyard from environmental damage.
EN 354:2010 Personal fall protection equipment. Lanyards
EN 355:2002 Personal protective equipment against falls from a height. Energy absorbers
AS/NZS 1891.1:2007 Harnesses and ancillary equipment
Product Detail
| Model | Size | Weight (g) | Dimensions | Material |
| --- | --- | --- | --- | --- |
NEED TO FIND OUT MORE ABOUT YOUR PPE TECHNICAL INFORMATION?
We have a dedicated product technical information and downloads section.