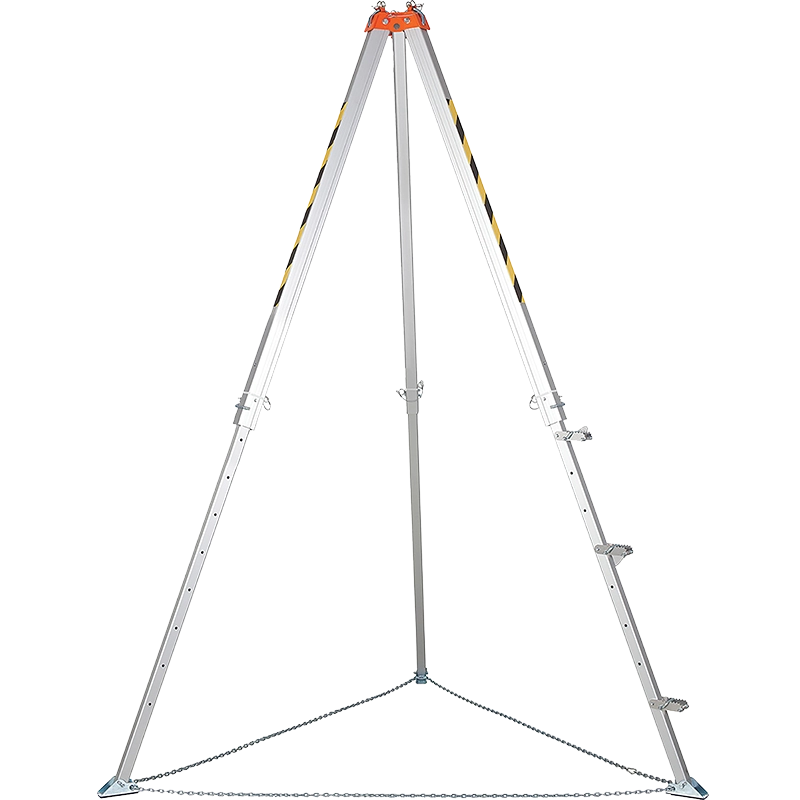 ZERO
Descend Mate Pro
Aluminium tripod stand with integrated pulley & chain
SKU: TDP00AX
Overview
The ZERO® Descend Mate Pro is a quality aluminium tripod with integrated pulley system that takes the cable over the tripod head. With Integrated pulleys within the head of the tripod for efficient handling of the winch cable, the Descend Mate Pro is equipped with three removable steps on the legs making it easier to access the head when the device is spaced and spikes at the edge of the feet to work on slippery surfaces.
EN 795:2012 Personal fall protection equipment. Anchor devices
Product Detail
Model
Size
Weight (g)
Dimensions
Material
TDP00AX

Up to 10 Years

37kg

179cm-289cm (H)

147cm-232cm (L)

Aluminium
NEED TO FIND OUT MORE ABOUT YOUR PPE TECHNICAL INFORMATION?
We have a dedicated product technical information and downloads section.