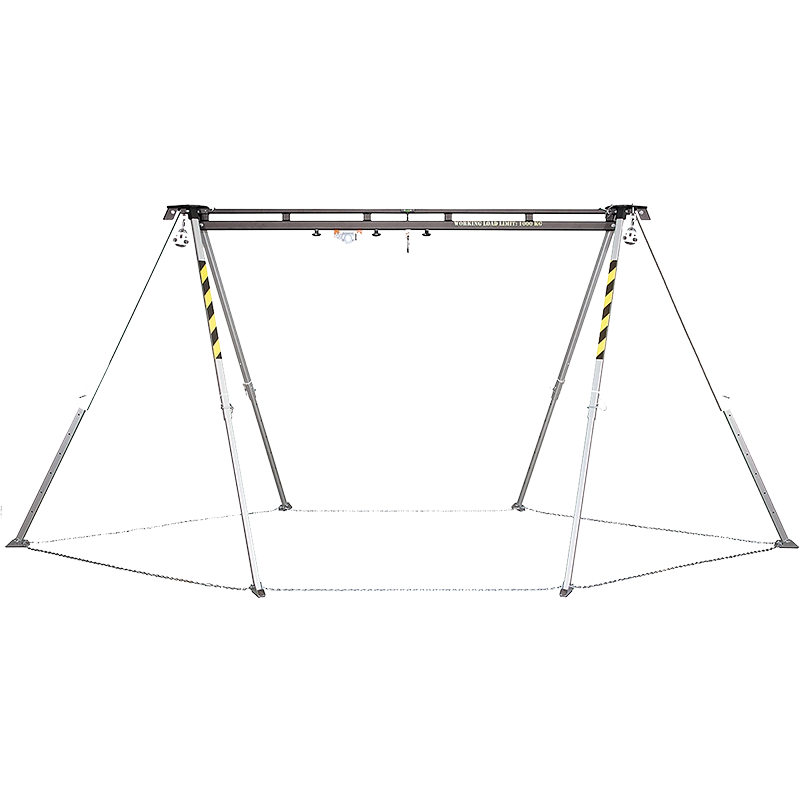 ZERO
Hexapod
Tripod with gantry system
SKU: TH020AX
Overview
The ZERO® Hexapod takes 98031508371 access to a whole new level with multiple zones for vertical drop.
Quick to erect with the gantry beam and trolley adding new agility to working around shafts the Hexapod is compatible with a range of ZERO winches and retractable for complete adaptability and safety. The aluminium telescopic legs are adjustable in length and equipped with pivoting feet for either rubber padding or spikes for slippery terrain.
EN 795:2012 Personal fall protection equipment. Anchor devices
Product Detail
Model
Size
Weight (g)
Dimensions
Material
TH020AX

Up to 10 Years

92kg

139cm-221cm(H)

464cm-537cm(L)

139cm-191cm (L)

Aluminium
NEED TO FIND OUT MORE ABOUT YOUR PPE TECHNICAL INFORMATION?
We have a dedicated product technical information and downloads section.