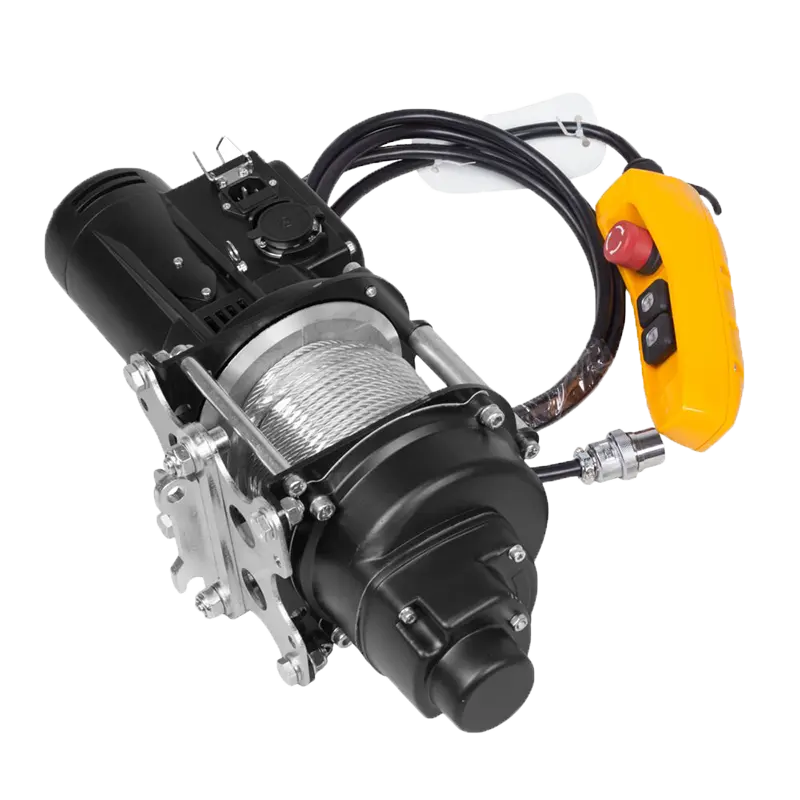 ZERO
Descend ElecPro
Single Phase 230V Electric Winch
SKU: WDEPCM/300
Overview
The 230V AC 1-phase electric winch is equipped with a wire rope of 6mm diameter and 30m length rolled on a drum, used to lift goods. Admissible working load while lifting goods (WLL): 500kg. If an additional pulley block system is used, the working load when lifting goods (WLL) can be increased to 1000kg.
The device can be used to lift and descend people and to evacuate them when an additional self-holding device of the BLOCKMAX series is used. Admissible WLL: 200kg. A 230V 1-phase alternating power supply. The kit includes a cable for connection to the mains. Operating speed: 7m/min. The device is equipped with a tie plate as well as with a Universal Bracket ZDC000.
Product Detail
| Model | Size | Weight (g) | Dimensions | Material |
| --- | --- | --- | --- | --- |
| WDEPCM/300 | 30m | 21kg | 49 x 17 x 18cm | Steel |
NEED TO FIND OUT MORE ABOUT YOUR PPE TECHNICAL INFORMATION?
We have a dedicated product technical information and downloads section.