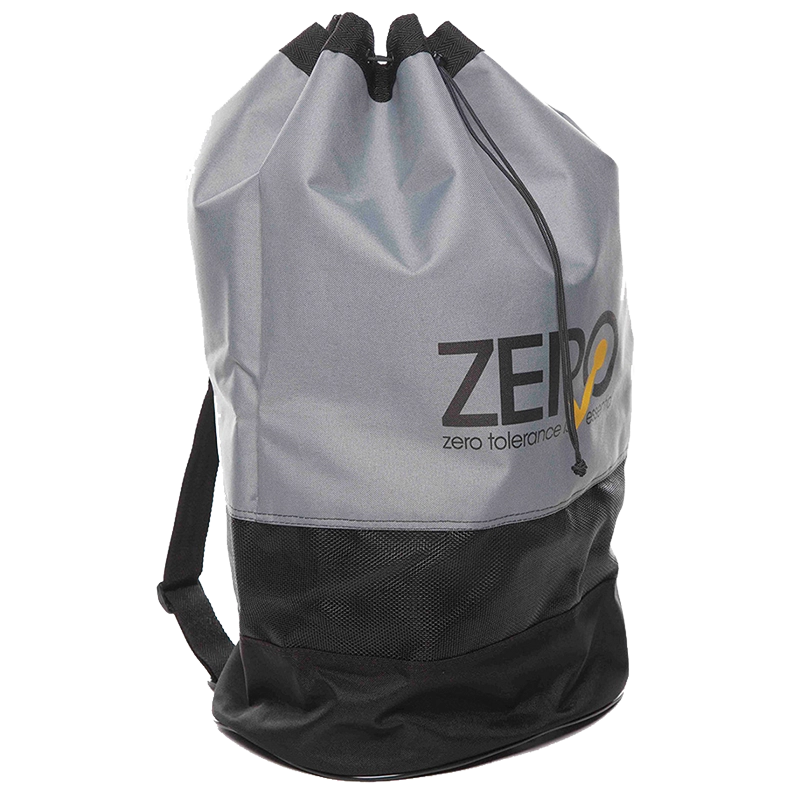 ZERO
Rope Bag
Large ventilated rope bag
SKU: ZRB
Overview
Perfect to store a full height safety and abseil kit. Easy to transport and protects gear from damage.
Product Detail
Model
Size
Weight (g)
Dimensions
Material
ZRB

Up to 10 Years

Up to 10 Years

650h x 370 x 230

Polyester
nylon
NEED TO FIND OUT MORE ABOUT YOUR PPE TECHNICAL INFORMATION?
We have a dedicated product technical information and downloads section.