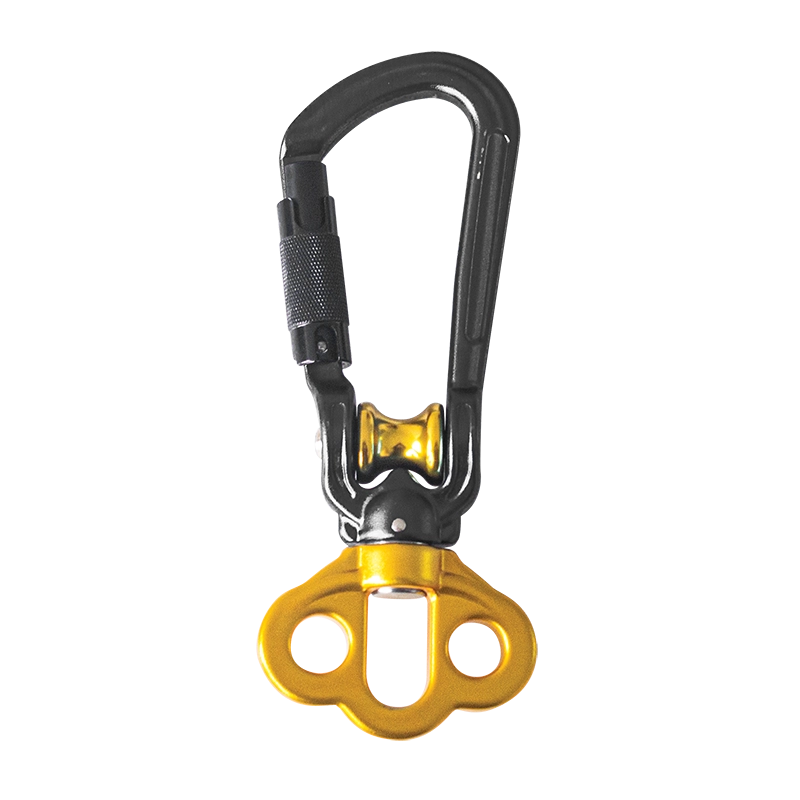 ZERO
Swivelex Multi
Connector with swivel pulley
SKU: SMC007
Overview
Combining features from several items of hardware, the Swivelex is a multi-use device utilizing a carabiner, swivel, pulley and triple hole anchor all in one. Ideal for belays, rescues and to quickly set up a 2:1 or 3:1 haulage system.
EN 362 Personal protective equipment against falls from a height. Connectors
EN 12278 Mountaineering wquipment. Pulleys
Product Detail
Model
Size
Weight (g)
Dimensions
Material
SMC007

244g

196mm x 71mm

Pulley: Aluminium Alloy AL-6061
Bearing: 688Z Metal Shield Ball Bearing
NEED TO FIND OUT MORE ABOUT YOUR PPE TECHNICAL INFORMATION?
We have a dedicated product technical information and downloads section.