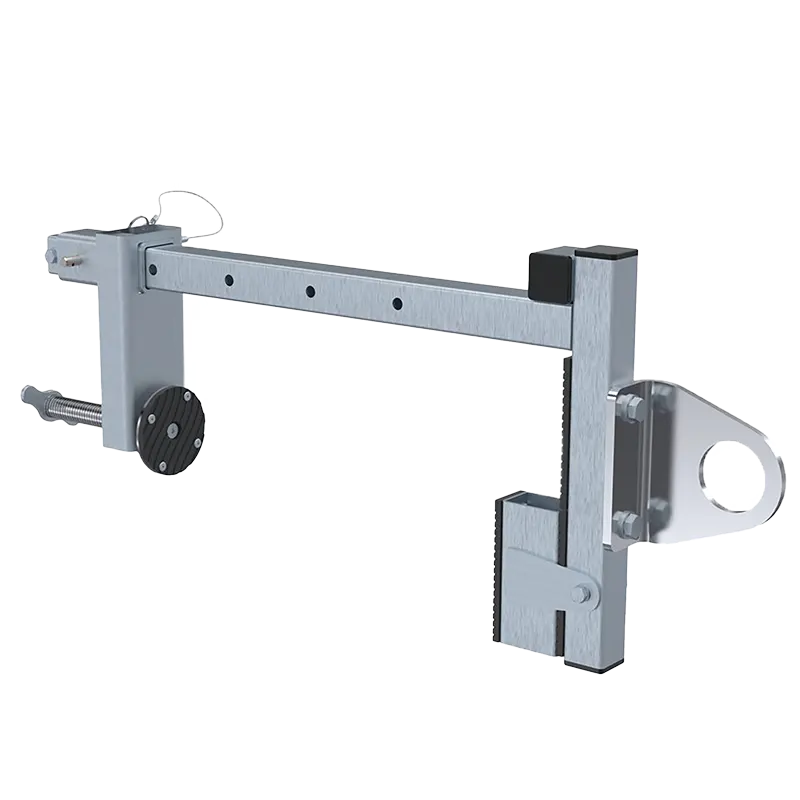 ZERO
Petster
Precast concrete panel parapet anchor
SKU: APC00XM
Overview
The Petster is a temporary anchor designed to provide a single worker with a portable anchor point on panel walls with a thickness of 60-360mm. Suitable for various anchor applications including window washing, construction, emergency and rescue situations, the Petster has a rigid steel alloy body with a rubber padded fixed arm and one rubber padded adjustable arm (with multiple pin sets). The anchor tightens to the parapet by use of the screw levers with padded rubber discs.
EN 795:2012 Class B, Personal fall protection equipment. Anchor devices
Product Detail
| Model | Size | Weight (g) | Dimensions | Material |
| --- | --- | --- | --- | --- |
| APC00XM | Up to 10 Years | 10.6kg | 774 x 350 x 90mm | Galvanized steel |
NEED TO FIND OUT MORE ABOUT YOUR PPE TECHNICAL INFORMATION?
We have a dedicated product technical information and downloads section.