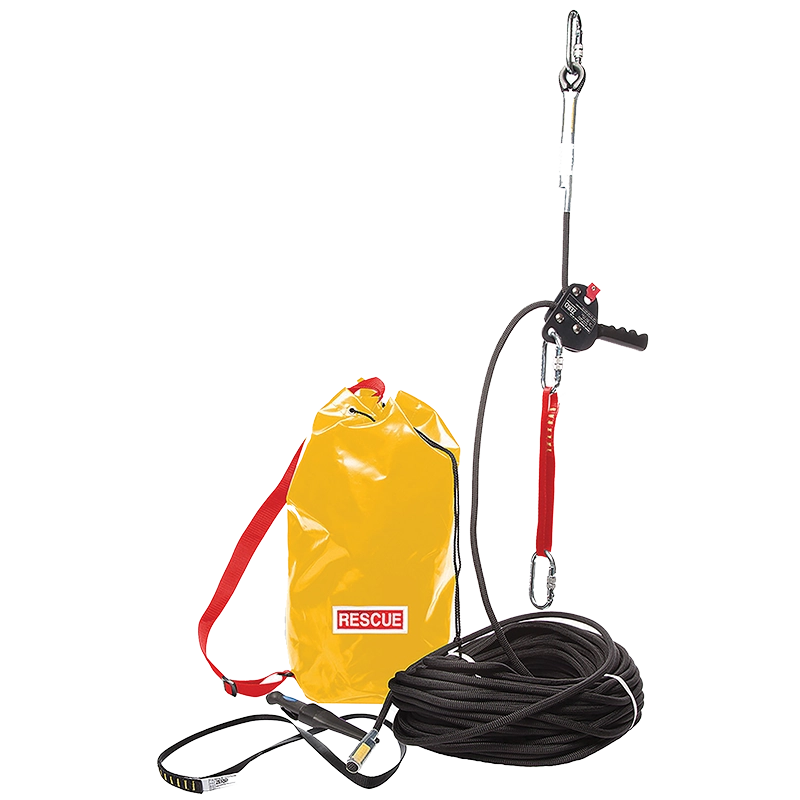 ZERO
Empire
Rescue descent kit
SKU: REK0RX1
Overview
The ZERO® Empire is an evacuation and rescue unit designed to rescue recover a person at height by descending.
The Empire's controlled descent device is simple to use for a variety of situations where the victim is reasonably accessible. The rescuer can release the device and control the release of extra rope, allowing the attached victim to slowly lower to the ground.
The Empire can also be used for an effective temporary static line with an integral self rescue ability.
EN 341:2011 Personal fall protection equipment. Descender devices for rescue
Product Detail
| Model | Size | Weight (g) | Dimensions | Material |
| --- | --- | --- | --- | --- |
| REK0RX1 | 50m | Up to 10 Years | Up to 10 Years | 11m Polyester rope |
NEED TO FIND OUT MORE ABOUT YOUR PPE TECHNICAL INFORMATION?
We have a dedicated product technical information and downloads section.